Why your company should consider Alarm Response and Key Holding Services
It is difficult to monitor the security of your business 24/7 and it is often not possible for a number of businesses. Therefore having a professional key holding and alarm response team is essential and can be highly beneficial when protecting your business out of hours, especially when you or an employee is unable to do so.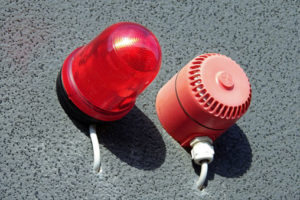 More and more businesses are choosing to use a professional key holding and alarm response company for their out of hours security and it is evident to see why.
With fast responses from trained professionals, an expert security company is perhaps the best choice for keeping you, your business and your employees' safe, but what actually is key holding?
What is Key Holding?
Key holding is essentially a service where a company holds a set of keys for your premises so that, in the event of an alarm activation or emergency, they can respond quickly, access the property and take the required action to keep your premises safe.
Having a professional company look after your out of hours security is perhaps more important now than ever as intruders are becoming smarter and faster and can escape with your valuables by the time you realise anything is wrong. As such, it is paramount that you ensure all the correct measures are in place and an alarm response company is part of that and can ensure that your business is safe. But how is a key holding service actually going to ensure the safety of your premises?
Response Time – A professional alarm response company can react and respond to a potential threat quickly and effectively and are available 24/7.
Peace of mind – Knowing that your business is being protected by qualified and licensed professionals can remove the stress and worry that comes with securing your business.
Safety – Having a trained professional respond to alerts will ensure that you and your staff remain safe as employee key holders can be put at significant risk should they encounter an intruder. It also prevents the disruption to personal time (and the knock on effect the following day) and reduces any "on call" costs that expecting a staff member to be available to attend would incur.
Trust – It is important that you trust whoever it is that is holding your keys and it is not always the best option to choose an employee as it can be difficult and can create tension amongst your workforce.
Insurance Premiums – Having a professional key holding and alarm response team can often lead to reduced insurance premiums if your insurance company are aware that you have a professional team who know how to deal with serious situations.
Key holding is becoming a necessity in business security as alarm activations can occur at any time, whether that is day or night, and it is not always suitable for you or another employee to tend to the situation especially considering the potential health and safety implications.
Therefore having trained security professionals who can access your premises is the best way to handle potentially dangerous situations and ensures that you, your business and your staff are kept safe.
Get in Touch
Want to find out more about our alarm response and key holding services? Feel free to contact our team, who are happy to answer any of your questions in regards to our key holding and alarm response service.